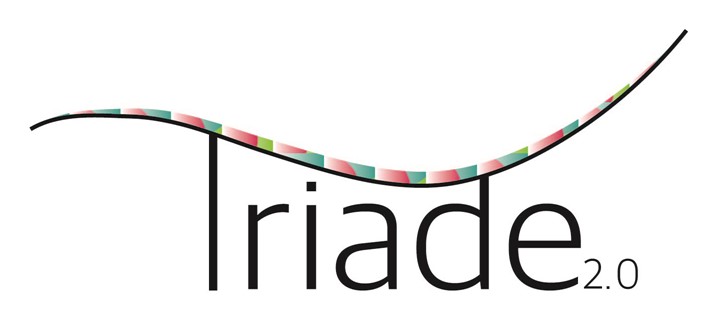 IVASS, LEADER OF THE PROJECT
The Instituto Valenciano de Atención Social-Sanitaria (IVASS) is a public entity attached to the Vice Presidency and Regional Ministry of Equality and Inclusive Policies, which aims to develop a policy in the field of social welfare, dependence, protection of people with functional diversity and / or in situation of
dependency, as well as the provision, assistance and implementation of actions in the field of social services and programs. IVASS has a staff of 800 professionals and serves 1200 clients in a network of more
than thirty centers that are distributed throughout the three provinces of the Valencian Region (Castellón, Valencia and Alicante). IVASS' mission is to provide care and support to people with specific needs for their comprehensive development in society. IVASS works to consolidate a Quality Service that, in a participatory manner, responds to the needs and demands of the people who are part of our organization or request our services. The values that guide our practices are:
ETHICS guides our actions,
The defense of the RIGHTS of our clients,
Commitment to improve the QUALITY OF LIFE,
The HUMAN TEAM as the most important asset,
EFFECTIVE COMMUNICATION, through dialogue and mediation throughout the organization,
The OPTIMIZATION of our resources with an integral management from the Social, Economic and Environmental RESPONSIBILITY,
ACTIVE TRANSPARENCY and access to information,
PARTICIPATION of clients, families and organizations,
KNOWING to innovate.
Project team: Julian Iniesta, Psychologist and IVASS Head of Unit of Social and Health Resources, María Sorzano, Psychologist and IVASS European Project Manager and Jose Manuel Gil, Psychologist and IVASS Project Officer.
UNIVERSIDAD POLITECNICA DE VALENCIA (UPV) – SABIEN GROUP
The SABIEN group (Technological Innovation for Health and Well-Being) belongs to the Institute of Applied Information Technologies (ITACA), a centre of excellence for research and development of ICT, aiming to innovate and transfer its products and Research and Development services to the public sector, industry, commerce and the services sector. The ITACA institute, affiliated to Valencia Polytechnic University (UPV), is located in the Polytechnic City of Innovation (CPI). Our goal is to digitize the tools that experts consider more efficient to empower patients and to instruct monitors about the dimensions of personal autonomy and the particular needs of persons with mental and cognitive impairments. The platform that SABIEN will implement will be piloted in a number of users to later be used as a tool for continuous training and evaluation.
Project team: Dr. Vicente Traver, background in Telecommunications Engineering by Universitat Politecnica de Valencia and general manager of the innovative UPV-SABIEN group at the Itaca Institute. Member of the Academic Board for the Interuniversity Master on Biomedical Engineering at Valencia and coordinator of the cluster Healthy Living. Responsible of reference site in the Valencia region. Dr. Carlos Fernandez Llatas, PhD in Computer Science and research coordinator in SABIEN Group at ITACA institute at UPV. He published more than 80 scientific papers.
GROEP UBUNTU X 8K
johan.warnez@groepubuntux8k.be
Groep Ubuntu x 8K is a social network organization for vulnerable people and families. We support nearly thousand people with a disability (wide range of 'disabilities': intellectual disability, double diagnosis, traumatic brain injury, people with autism, people with a distance to the labour market, people with a visual/auditory disability). Our motto is: 'further, stronger, different'! We want to take a step 'further', we support people to be a full citizen by empowering the client and his network. In co-creation with the client and his network, we search for unique and creative responses to their support needs. We aim to be 'stronger' by investigate in quality, development and innovation (f.e lifelong learning, acquire expertise). We work 'different', over boundaries of sectors, and in connection with the community. In everything we do, we keep in mind that Quality of Life and inclusion must be the outcome of our support.
Project team: Johan Warnez, Joyce Vansteenkiste and Joke Vandaele working for the 'Quality, Development and Innovation' department of the organization.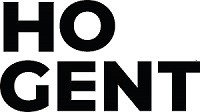 HO-GENT
University College Ghent has selected the Orthopedagogy-Special Education department and the Expertise Centre on Quality of Life (E-QUAL) for this project. Orthopedagogics is the study of methodic, integrative and meaningful social interactions and support in pedagogical situations, with the aim to improve individuals' living situations, their quality of life and their participation in society. E-QUAL engages in gaining knowledge on Quality of life, starting from a vision that goes beyond a target group, sector and discipline. E-QUAL primarily focuses on professionals, facilities, political authorities, stakeholders and user associations that work with persons in socially vulnerable situations. Furthermore, the E-QUAL profiles itself by a strong partnership between applied scientific research and the professional field.
Project team: Dr. Ilse Goethals has experience in education and research that is related to pedagogical situations that are experienced as vulnerable. She is co-trainer of the Personal Outcomes Scale (POS) training for professionals working with individuals with an intellectual disability and is co-promoter and researcher of a three year multidisciplinary practice based research project on the care and support of ageing people with an intellectual disability.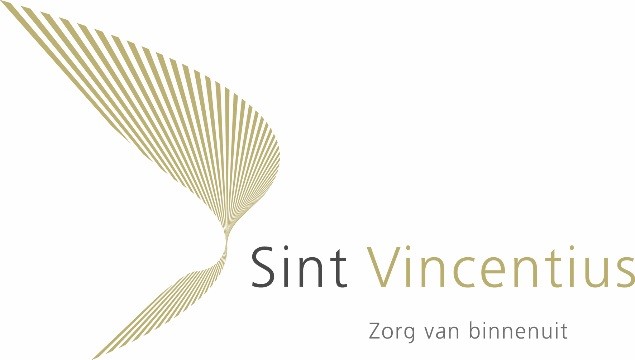 SINT VINCENTIUS NETWORK FOR ELDERLY CARE
Sint Vincentius is a network of Services for the elderly in the Flemish city of Kortrijk, and is part of a greater cluster of 9 services for the elderly(GVO-active in the western part of Flanders). Sint Vincentius is a residential care center with 138 studios for elder people with severe care needs, a short stay unit with 10 places, 6 studios for people with needs for revalidation. We also have 155 apartments for elder people on 3 different places in the range of Sint Vincentius. We stress on an 'as normal as possible balance between living, life and care. Special attention is given to ethics, dementia, palliative care and meaning of life. Sint Vincentius explicitly makes the choice to support every older person in the neighborhood, including those with intellectual disabilities. To provide great quality, we have a great network. We collaborate strongly with education and other organizations. The goal of Sint Vincentius care network is to give information, tools which support freedom of choice and an individual welfare package.
Project team: Eveline Breye, Fysiotherapist and Regional Director and Koen Aelvoet, Nurse and title in geriatrics and responsible for ethics and dementia.

FAMILIEHULP
delphine.simoens@familiehulp.be
Familiehulp is a private non-profit home-care service, founded in 1949, who delivers daily care, support and domestic assistance in Flanders and Brussels. Familiehulp is active in four domains of home support services:
1. Home-care that:
focuses in general on adult people in need of care and in particular to the most vulnerable people in society: people living in poverty, people who need parenting support, people with disabilities, people with dementia, people with mental vulnerability, people who need palliative home care and so on
strives to offer its clients optimal quality of life in their own familiar environment (at home or in different living forms) by giving comprehensive care. Attention is paid to the physical, psychological, social, ethical and spiritual aspects of care. In providing care, the possibilities and opportunities of the client and his network are always taken into account.
2. Domestic assistance with vouchers who is accessible to everyone
3. Day care for babies and children up to 3 years
4. Energy friendly renovations aimed to (older) people with a need for care or financially vulnerable people
In addition, Familiehulp has also - in collaboration with VDAB and ESF - 5 training centers spread across Flanders and Brussels, which train care givers.
Project team: Delphine Simoens, Regional Director and Sigrid Smets, Health Care Policy Officer at Familiehulp.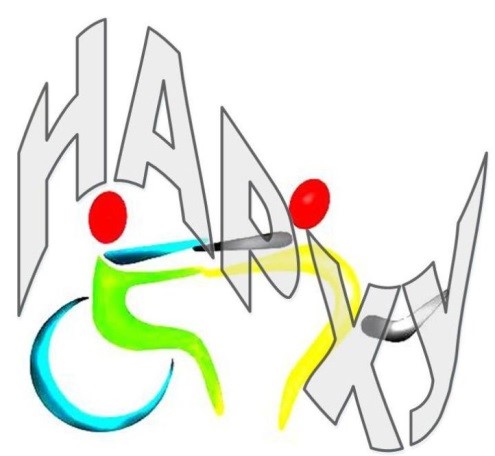 NAHRU
NARHU acts as an umbrella organization bringing together all professionals who are working with people with disabilities in the domains of education, employment and social inclusion. The team of NARHU involves well-known experts in the field of inclusive education, psychology and social work, with particular focus on active aging and quality of life. NARHU team has long term experience in the development of innovative training courses in the field of enhancing social and transversal skills, digital literacy, independent living and other adult training activities strengthening self-confidence and self-esteem. NARHU represents ca. 1850 professionals and legal entities all over Bulgaria.
Project team: Maria Goranova, academic background and expertise in disability, applied psychology, inclusive education and supported employment pioneer in Bulgaria; Petya Grudeva, academic background in marketing, political sciences and applied psychology and experienced project management, EU expert in of disability and employability of persons with disabilities; Diana Apostolova, PhD in sociology and expertise in consulting and guidance of people with disabilities enabling their social inclusion and development.

RIC NOVO MESTO – DEVELOPMENT AND EDUCATION CENTRE
We are one of the leading Adult Education Organisations in Slovenia with more than 50 years of experience. Our institute was established as a public equivalent body by the Municipality of Novo Mesto, the largest city of South- East Slovenia. We currently employ 30 people and cooperate with more than 130 regular external experts, teachers, mentors and researchers. We develop and implement formal and non-formal education programmes and offer guidance cervices for different target groups: general public, people living in rural areas, people with special needs, young adults, the unemployed, senior citizens, the Roma population, immigrants, employees in search for new trainings and education. As a public body, we work closely with a wide network of local, regional and national partners, such as: municipalities, ministries, regional development agencies, chamber of commerce and industry, chamber of crafts, other Adult Education Organisations, primary and secondary schools, higher education institutes and faculties, NGOs, enterprises, etc. RIC Novo mesto has rich experience in leading and coordinating different international projects, mainly founded by EU. We cooperate with a wide network of international partners and we care about quality of our work.
Project team: Tina Strand, Project manager and Adult Education Manager, Advisor and Agnieszka Mravinec, Project researcher, Adult Education Manager at RIC Novo Mesto.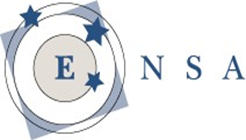 ENSA
elena.curtopassi@regione.veneto.it
ENSA is a network of cities and European Regions coming from 13 member countries that has the aim to promote international cooperation in the social field. ENSA was established by the Veneto Region in 1999. Since then the network has developed and supported solid partnerships between a wide range of European Regions and has carried out seminars, conferences, study visit programmes and exchanges of operators. The co-operation between partners has brought about the opportunity to carry out several projects financed by the European Commission. ENSA represents an excellent opportunity for local and Regional Authorities to participate actively in European policy making and programmes.
The network organizes its work in five subject areas of intervention. Each has its own "thematic network": elderly, youth, child issues, disability and social inclusion. Social inclusion is a transversal issue of all groups. In the thematic working groups members plan and undertake study visits, exchange programmes, joint and shared projects. Once a year a general Assembly is held: it is a platform gathering all working groups where the EU institutions are involved and open to the public where Local, Regional, European and international Stakeholders including the third sector, voluntary sector and private sector participate.
Project team: Elena Curtopassi, Social and International Affairs for the Veneto Region – Brussels Office, steering the ENSA and the ELISAN networks, member of the board of the European Covenant on Demographic Changes. Valentina Faraone, Press and Communication Officer at the Veneto Region – Brussels Office.